IDA Engineering and Jeff Jafazade was awarded Energy Engineer of the Year-2008 by the Association of Energy Engineers North Texas Chapter.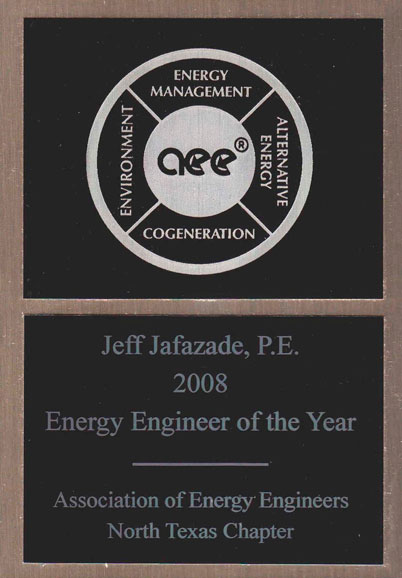 Firm Highlights:
■ Performed Facilities Assessment of all 253 Educational Facilities of the 2002 DISD Bond Program Facilities.
■ Experience with over 780 Educational and 300 Municipal Facility projects.
■ Heavily experienced in major 'MEP/ Engineering Design of Educational Facilities with many references and awards.
■ Implemented the 2009 'ARRA' program (EECBG) for the 156 City of Dallas Facilities Renovation and Controls Integration.